Situation
Founded in London in 1986, Knight Frank LLP is an estate agency of both residential and commercial property. Knight Frank together with its New York-based affiliate Newmark Grubb Knight Frank is one of the world's largest global property consultancies. Its global network encompasses 370 offices in 55 countries and more than 12,000 employees handle in excess of US$817 billion (£498 billion) worth of commercial, agricultural and residential real estate annually.
Knight Frank were in the process of digital transformation and were implementing a new technology into their stack. However, there was not a huge amount of technical know how with the new product being implemented.
Solution
The data team at Objective helped Knight Frank save time from learning the new technology from scratch by providing technical support to their tech team. The process that was already in place, which used SQL and R to calculate drive time between properties typically took between 2 and 3 days to run, however, with the help from Objective the process time was reduced drastically.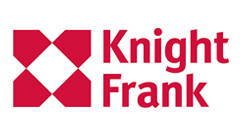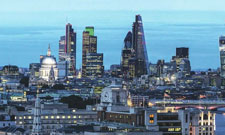 Business Benefits
With help from Objective, the process was reduced to 3 hours, a 95% reduction in time to run the process. The benefit from this meant the process could be run overnight instead of weekly or monthly, resulting in Knight Frank always having up to date data available, keeping them ahead of their closest competitors.
Products and Technologies Used
R, SQL