Home /
About Objective
Objective is a friendly, flexible and forward thinking agency.
Working with owner-managed businesses and corporates, we streamline your business processes
through bespoke software, databases & mobile apps.
And, with interactive dashboards and analytics, your data can be explored to unlock the value
to support business decision making.
We like people. We like technology. We love a challenge.
Bespoke Software Specialists
We love helping clients gain better value from their investment in technology through developing robust, scalable systems that improve business process and positively impact their bottom line. Cross-industry expertise enables us to apply wide knowledge that may not be apparent in vertical markets.
Specialising in building forward-thinking bespoke software, databases and web and mobile apps, the company also offers a full suite of data insights and predictive analytics services.
Lara Fox
Managing Director, Objective
Working with you, we build innovative custom software, web and mobile apps based on your existing technology investments. And, for companies wanting to unlock the value in their data we will utilise predictive analytics for impactful action.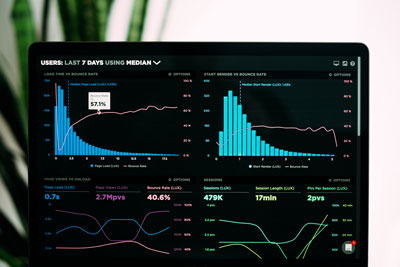 Delivering Inspiring Insights
Working for marketing and technical teams within large corporates, as well as business owners, our aim is to effectively systemise your business processes and deliver inspiring data insights.

What differentiates us is our friendly expertise and genuine interest in building good quality, innovative systems, which enhance clients' sustained growth.
Get in touch when you want to discuss your next software development or analytics project.
Meet the Team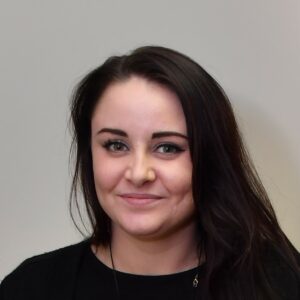 Lara Fox
Managing Director
Lara heads up the business as our Managing Director, ensuring all projects are delivered with perfection and customers are happy.
Outside of work, Lara spends her time looking after her Italian Greyhound Harvey (the office mascot!).
Karen Harding
Head of Marketing & Client Relations
Alongside leading the marketing team at Objective, Karen manages many clients accounts and is a good conduit between the business and technical teams.
In her free time she enjoys yoga and martial arts.
Our Values
As your strategic technology partner – our mission is 'Turning Vision into Success'
Passionate…

about building innovation

Friendly…

developing long term relationships with our clients

Expert…

to provide the best solution

Transparent…

keeping you in the loop with regular updates and communications
Proud To Be…
Microsoft Gold Partner
In March 2018 we proved our commitment to excellence by becoming Gold Microsoft Partners in Data Analytics. This means all of our data scientists and analysts completed exams in a wide range of topics in the data science world.