Since apps first became mainstream on smartphones, tablets and computers, their use has exploded to the point where they cover just about all activities whether for work, leisure, lifestyle and much more.
Business has embraced the use of apps and, such is the scope and flexibility in the way they can be created for specific business needs by app development companies, organisations of most sizes can benefit.
Can An App Help Drive My Business Forward?
In short: yes. Both in terms of how an app can help your business boost its efficiency and commercial effectiveness.
In terms of efficiency, an app can help in terms of streamlining the way activities are undertaken, and commercially apps can improve sales, customer engagement, customer relations, brand building and more.
Are There Different Types Of Apps?
Yes, there are various different types ranging from those designed to inform customers, gather information, sell or maybe a combination of all three. Also, business app development can focus on apps to help you run your business more efficiently through helping streamline specific business tasks.
Can My App Be Built To Order?
Absolutely. The beauty of apps is that they can be unique to your business and achieve exactly what you want of them; application development services from a reputable company are centered around creating a bespoke solution for your business.
How tailored application development can help your business:
1. Grow Sales
Building stronger relationships with your customers through being able to communicate with them quickly and immediately via your app means you improve your chances of making more sales.
Offers and other incentives can be promoted immediately, and purchasing can be quick and easy with the customer doing everything via the app.
2. Meeting Current Needs And Trends
More people use their smartphones, tablets and computers to access the web and purchase, so an app geared towards enabling efficient shopping is key.
Your competitors are likely offering convenient in-app purchasing facilities, so you might consider following suit.
3. Increase Customer And Audience Engagement
An app makes it very easy for your customer or potential customer to interact with you compared to – say – having to consciously type your URL or find you amongst their bookmarked 'favourites'.
Your app increases the likelihood of customers engaging with you more often since it's now very easy for them to do so.
4. Increase Customer Loyalty
Your app on your customer's or prospect's smartphone increases their 'bond' with you in that you can, for example, easily make personal offers and promote loyalty programmes specifically tailored to them.
5. Customer Information
Your app enables you to harvest highly valuable and detailed data about your customers and prospects in so many ways including:
Their purchasing habits
What they buy
When they buy
How they buy
Also, the way they interact with your app provides valuable information for you and your app development company to alter the design and functionality of the app going forward based on customer usage.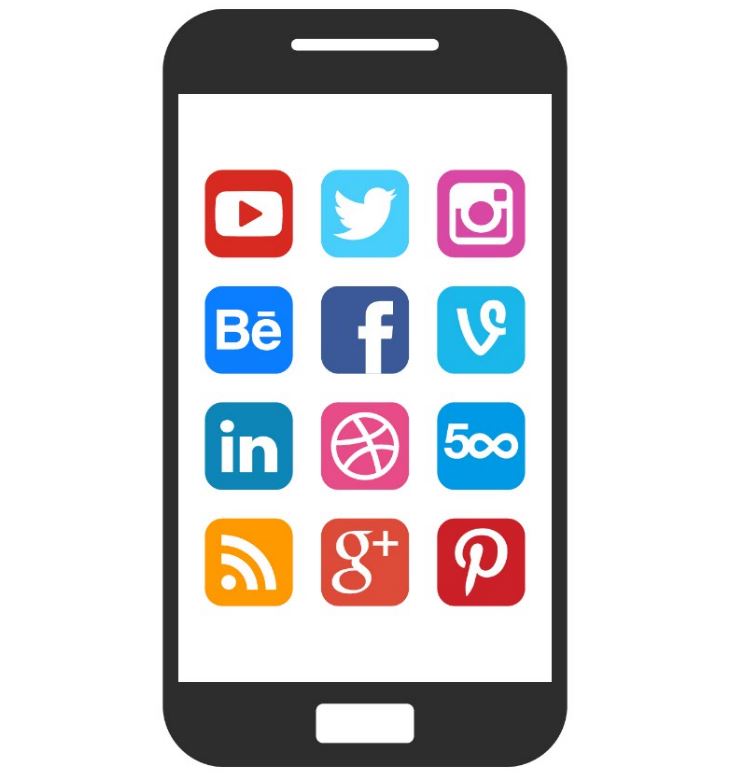 6. Gain A Competitive Advantage
Perhaps your competitors aren't using their apps as effectively as they might, or maybe they don't even have one?
Either way, you can gain a competitive advantage through commissioning application development from an expert company and having your own app.
7. A Positive Image
An app makes your business automatically appear professional, helps you stand out, shows you're 'tech savvy', and promotes you as an authority in your particular field.
8. Keeps You 'In The Mind' Of Your Customers
Many people constantly check their smartphones and computers and often start their day with a 'web routine' of checking emails, social media, certain favourite websites and apps almost as an automatic reflex.
Your app appearing regularly in their personal orbit even when they're using other apps, websites and so on reinforces your business and your brand and reminds them of your presence for when they need what you can offer.
9. Increase Customers' Action Taking
The more people interact positively with you and build a relationship, the more likely they are to take action. This is all possible through the use of an effective app designed using the latest app development software by expert application development professionals.
10. Improve Business Efficiency And Productivity
Apps are also worthwhile for 'internal' use in your business including:
Managing schedules – using apps for teams to arrange business activities such as meetings
>Logistics – apps can help manage transport of goods often across long distances
Staff interaction – a company app can link to a staff portal so your team can interact quickly and remotely with the company in many ways such as reporting, accessing information, arranging leave and much more

FAQs
How Long Does App Development Take?
Professional app development starts with the basic brief culminating in 'road testing' the app and revising it accordingly, so it will vary from one business to the other.
That said, an agreed timetable based on your preferred completion deadline can be arranged with your app development company.
How Much Does Application Development Cost?
This is subject to variables such as how complex the brief is and how long your particular app development may take, but good business app development from experienced professional app development companies includes proper costing and quotations based on your specific requirements.
Could My App Work On Android And Apple iOS?
Certainly. Modern app development software incorporates cross platform app development to create apps that work efficiently across all popular platforms.
Who Should I Talk To About My Business App Development Needs?
A search for 'app development London' if you're in or around the capital should yield cross platform app development professionals who can help create an application to help achieve your business goals.