You're looking to establish a mobile presence for your business, but you're not sure where to start? In this blog we'll take a look at two options, which whilst they offer pretty similar results, the experiences for your customers, clients or employees can be different.
Firstly, let's see why you'd want to take your business mobile…
If it's for internal use by employees, you'll be able to work from any location with an internet connection, instead of having to drape words documents and excel spreadsheets around and then upload them at a later time.
If it's client focussed, having one online store whereby clients can see all their information and data related to you (quotes, invoices, work etc) makes both yours and their lives so much easier, instead of having to request information over phone and email or find those filed documents.
If you're targeting consumers, an online presence, for example an e-commerce store, is crucial to sales. Making the buying process as smooth as possible for customers by making your stock available online, instead of having to buy direct from store, will increase sales.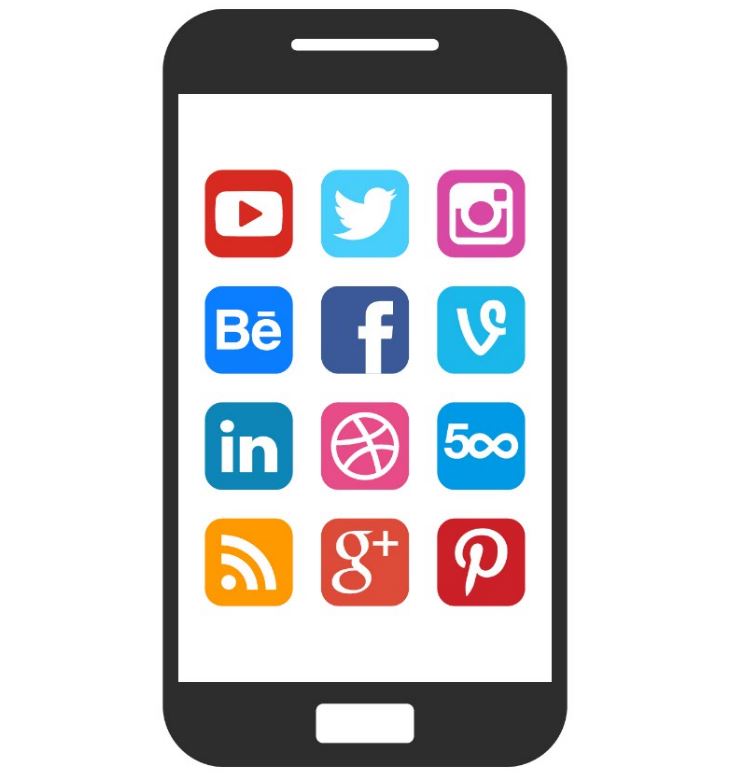 What are my choices?
To take your business mobile, you need an app, whether it be a web app or a mobile app.
A web app is basically a dynamic website accessed through a web browser such as Google Chrome.
A mobile app is an app that you download onto a specific device and run through that, for example WhatsApp available on iOS and Android.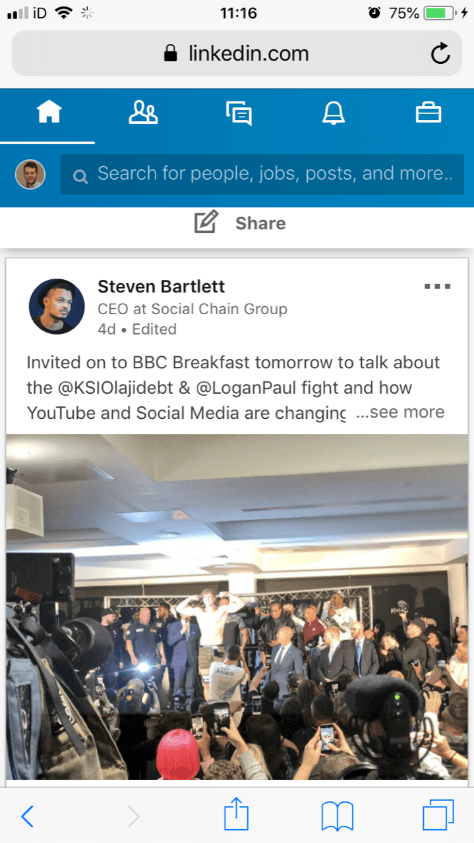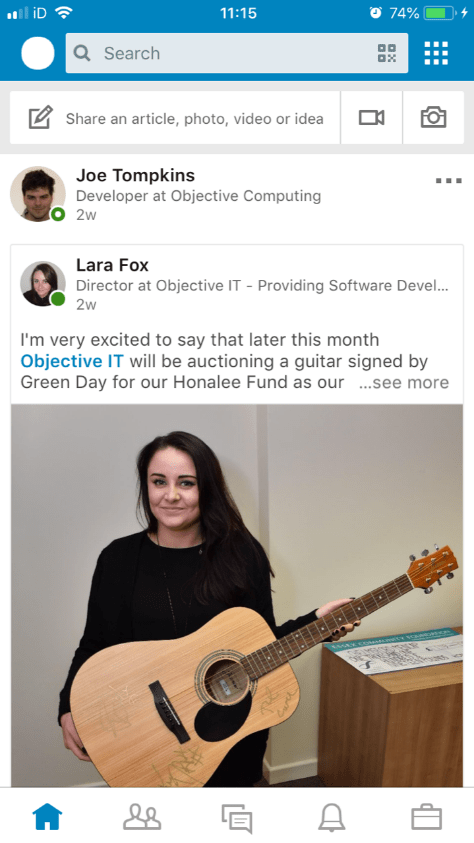 Here we see LinkedIn's web app on the left and their mobile app on the right (both running on an iPhone, with the web app running in Safari). Whilst they both offer the same end service, there are clear differences in the design and experience between the two.
Which should I choose?
Depending on what your end goals are will, along with personal preference should guide you closer to one over the other. Here we look at the pros and cons of each…
Pros of choosing a web app:
A responsive web app will work perfectly on all devices, adapting to any screen size.
It's easy to setup, as there's no requirement to submit it to an app store or something similar.
A web app is instantly available for a user, there's no need to manually download anything to the device.
Web apps have a broader reach, and through search engine optimisation are easier to find.
Pros of choosing a mobile app:
A mobile app can leverage the internal capabilities of the device, for example the camera, GPS and push notifications.
A mobile app can be developed to still function whilst offline, whereas a web app must have constant access to the internet to work.
Mobile apps are often more convenient for users, as typically they offer a better user experience.
It is far easier to personalise to someone using a mobile app.
To help you decide what type of app would be better for you and your business, we've put together a little comparison table which evaluates some frequently asked questions when it comes to applications.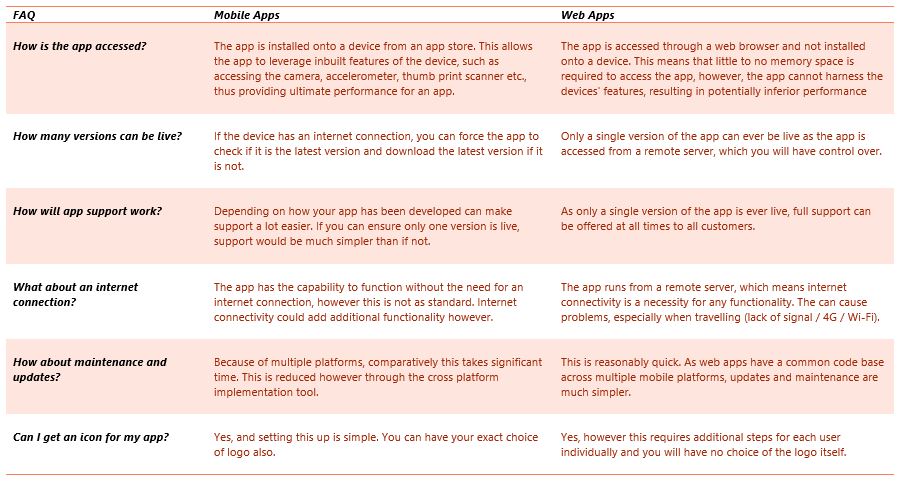 It's Your Decision
When choosing which type of app to go for the main questions to answer include:
How important is speed and performance?
Does your app need any device-specific capabilities?
Does your app need to be internet enabled?
Do you need your app to function across multiple devices and platforms?
Once you can answer these questions, we can help you bring your ideas to reality.
Get in contact with us to discuss your app requirements.
Note: This post was originally posted in 2017; however it has since been updated to keep the data and accuracy of the content relevant.