Clients' business come in many shapes and sizes. Typically, there are usual questions that people ask when they are researching and deciding upon a new software development partner.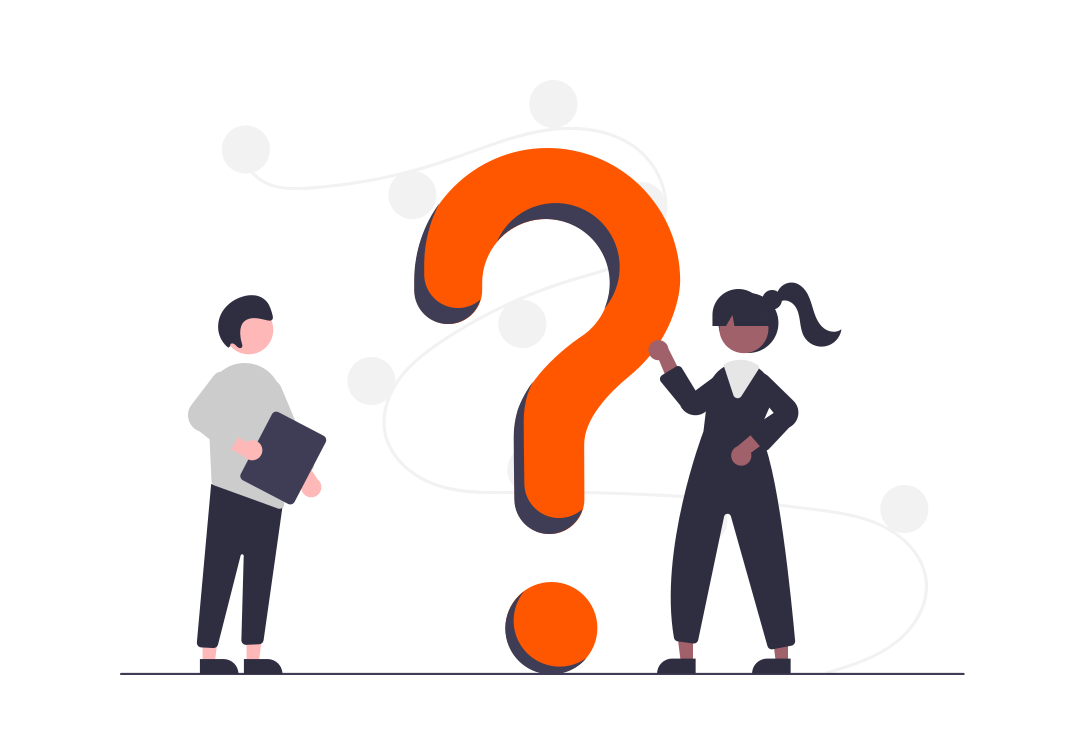 Here's the most 'asked' questions…and our responses.
Q: What are the main steps in a bespoke software project?
There are 5 stages
Preparation and Briefing – getting to know each other, your business, and scoping your requirements.
Concept and Technical Design – as well as a writing a technical specification, we focus on UX design and usability. Often, a clickable framework is created so you can test and feedback before development begins.
Development – building the software in line with customer‐approved milestones and deliverable iterations.
Quality Assurance – testing the beta version in your business environment and sharing a test system with you.
Handover and Sign off – deployment of the final bespoke software and implementing a support and maintenance agreement.
For more information, please view: our approach.
Q: Will you sign a non‐disclosure agreement?
Yes of course, that's not an issue. Some new clients want to safeguard their project idea before sharing either their thoughts, project brief, existing systems or data, which we fully understand as a software development and analytics company.
Q: Do you supply consultancy services & strategic advice?
Yes. During the initial phases of getting to know you and scoping your requirements we will apply our wide cross-sector technical expertise, new innovative ways of working along with logical, common sense and business nous.
Q: What is the minimum project size that you will accept?
Our project portfolio covers a wide range of clients ‐ from large, global corporate organisations to small, owner managed businesses. To us, a client's vision and project objective is what matters most, plus we love a challenge.
Realistically a reasonable budget investment is needed for a brand-new bespoke system, so if we had to name a base figure £15,000 is a good starting point.
Q: Who owns the software that you write for me?
In order to provide Objective with the flexibility needed within their business but at the same time to provide the client with protection for their investment, this is our stance.
Objective retains the rights to ownership and grants the client a permanent, non-exclusive, royalty free license to use and employ such materials within their business.
Further details on this can be found in Section 3 of our Terms and Conditions.
Q: How long does an average project take?
Typically, an average project will take in the region of three – four months to complete the development stage. Some of our projects are small, fully specified and are completed in four – six weeks. Others can take six months or much longer ‐ it all depends on the complexity and scope of the project, and whether revisions, including additional functionality, has been made to the original brief.
Q: What kind of bespoke software development is available?
Objective IT covers much of the spectrum of modern software development, as well as offering clear, considered technical advice for your situation. In addition to Windows and Web/Database applications, we also develop mobile applications, APIs and web services and offer system integration services, bespoke plug-ins etc.
Typically, we use standard tools such as Microsoft .NET including VB, ASP.Net, C#, .NET Core, Microsoft SQL Server, Microsoft Access, Microsoft Excel, Microsoft Power BI, and Web Services.
Please get in touch is any of your questions aren't covered.
You may find these associated blogs of interest.