About Gainsmore
Many years ago Gainsmore approached Objective to build a web based portal for independent retailers. Managing Director of Gainsmore, Patrick Walkington, recognised there was no single resource available on the internet enabling corner shop owners to manage their trading accounts online. Gainsmore and Objective created a Portal that permits independent retailers to review supplier product lists and special offers, contact suppliers or pay for goods.
Over a decade of working together to improve and maintain the portal, it still works well for Gainsmore and their customers. Although innovative and unique in 2007, the look and feel of the portal was in need of a refresh. Working together, Gainsmore and Objective have brought an updated look and feel to the portal.
Solution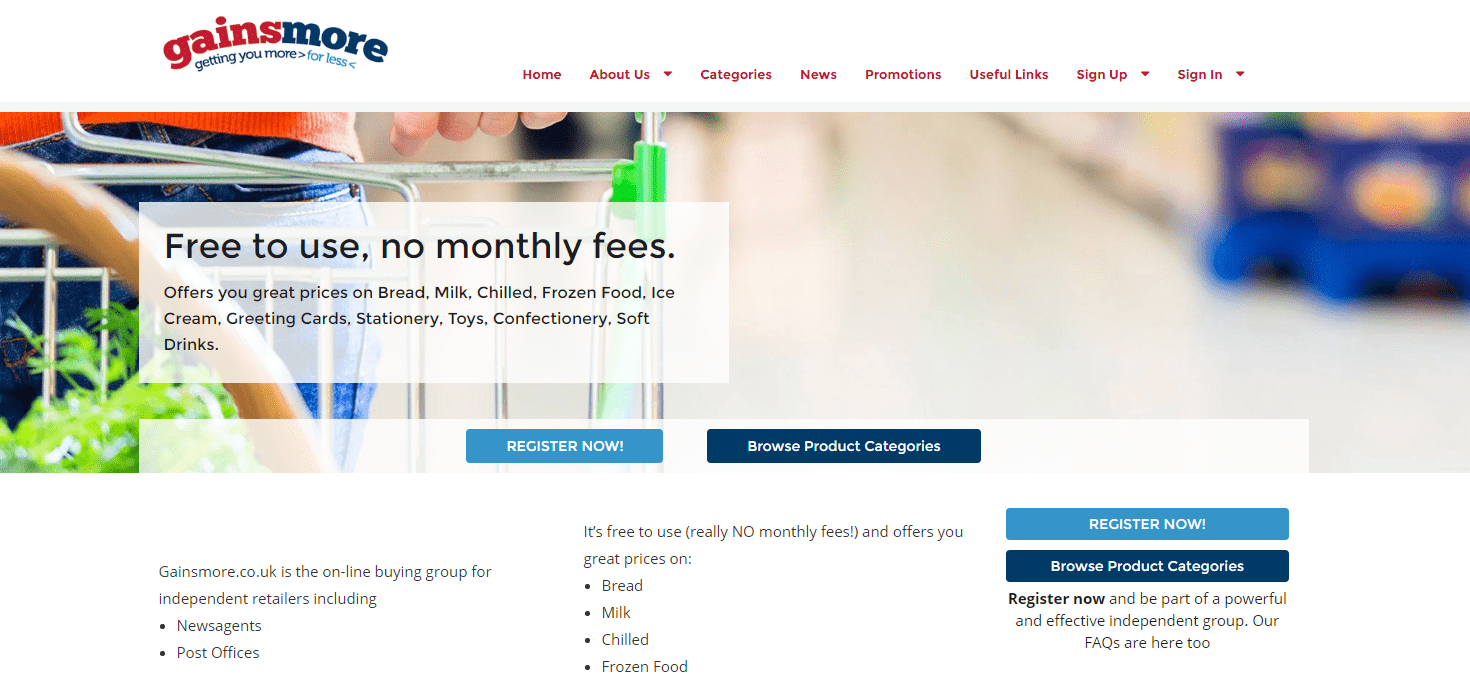 Business Benefits
New Look – Objective used the existing Gainsmore logo and colour scheme, but brought in a cleaner, wider design along with a new font for a modern new look.
Responsive Design – The portal is responsively designed using HTML5. This means busy retailers and suppliers can now use the portal more effectively from their smartphones or tablets.
Updated Controls – Old Windows controls have been updated to Telerik controls. They have been updated to improve the way Gainsmore can upload and edit text in the back end of the portal. The Telerik editor allows Gainsmore design or HTML editing and a preview option. The design editing provides standard formatting options such as text alignment or bold.
"

The people at Objective remain friendly, efficient and responsive and over a decade of working together I am really pleased that I chose them as my development partners.
Products and Technologies Used
.NET
Telerik
CSS
HTML 5
JavaScript