The best way to achieve sustained business growth is to create a predictable, repeatable sales pipeline for your business. By understanding your customers and their behaviours through analytics, you are better prepared to attract new ones.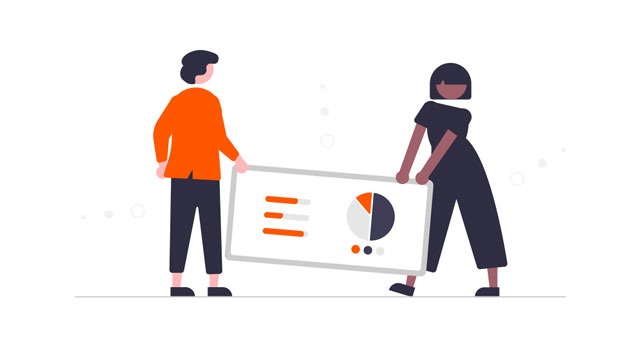 Five reasons why you need analytics to achieve business growth…
1. It makes marketing customer-centric
The customer will be at the heart of your marketing strategy. You know what your customer likes and what excites them – the data tells you. Keep them interested and informed about your brand and product, so that they want to learn more. It's about building and nurturing relationships with consumers over the long-term. It's about giving people relevant and useful content that draws them in and guides them through the sales funnel.
2. It aligns marketing and sales
Creating demand is the foundation of sales and marketing alignment. It brings together the two disciplines over a shared, common goal: the desire to attract new business and generate new revenue. Working in collaboration it gets both teams thinking about their ideal customers and what kinds of challenges they face. All the while checking the data to ensure their 'ideal customer' thoughts are evidence backed.
3. It establishes trust
Through data analytics you can tell the blogs, posts, articles, PR and content that people engage with. Creating good content only works if it is data led. By providing value to your buyers, by sharing educational and inspirational content, it makes people view your business as one they can rely on. Demand increases when the data informs you where exactly to focus your marketing efforts. By keeping people engaged with your brand, even if they're not quite ready to buy from you right now, you'll be the first they think of when they are.
4. It produces high-quality leads, with propensity to buy
Analytics, particularly lead scoring, gives you the stats to help you focus on lead quality, rather than lead quantity. Enticements and incentives will bring high scoring leads over the line.
Lead scoring works best when it's targeted and specific; the content you produce must revolve around your customers, defining the problems they encounter day-to-day and suggesting practical solutions. How they engage with this content and react to call to actions helps you to understand who your ideal customers are, what they're looking for and where you can find more of them.
5. It generates predictable revenue
Put simply, marketing, demand generation and data analytics will help you grow your company. If you build interest in your business, and you capitalise on that interest with compelling and informative content, then your customer base will start to grow. But analytics doesn't just lead to revenue – it leads to predictable revenue. It will help you to construct a repeatable pipeline and gives you all the insights you need to make better, data-driven business decisions.
Demand generation is a strategy for building awareness and driving interest in your product or service. It is a long-term plan, designed to reach people at every touchpoint of their buyer journey and collect relevant, useful data along the way. From the very first moment they interact with your brand all the way through to when they convert and become a customer.
Other content that may interest you…