We know you've been waiting for it, October's Power BI updates are here!!
It looks like Microsoft have had a big push on their Q&A engine this month with some exciting new features. They have also made improvements for the dataset creators with new query diagnostics, improved data profiling and new file formats. *Note, a few of the new features this month are in preview, and so will need to be manually turned on (file -> options and settings -> options -> preview features).
You can either take a look at the latest video release from Microsoft below, or look at our notes underneath them to get a quick overview of what's to come!
Reporting Updates
Previously, Power BI files connecting to data via a direct query would cache data and only rerun queries when new filters are selected or when the refresh button was hit. Page refresh scheduling has now been added so you can choose how often your direct query charts refresh themselves.
There are things to consider when setting your refresh rate…
Do you have Power BI Premium? Power BI desktop data can be refreshed every second, however in the online service this rate depends on whether you have premium capability or not. If you have a free or pro licence, you'll only be able to refresh your data every 30 minutes.
How often does your data refresh or query take to run? If your data refreshes every 5 minutes, or if your query take 2 minutes to run, there's no point in setting Power BI to refresh every minute.
Analytics Updates
Firstly, the Q&A now has its very own visual found in the visualisation pane. This visual will help you out by suggestion potential questions you may want to ask about your data. Not only does it also suggest charts straight away, but it also gives you an understanding of how to ask your own question.
Microsoft have made improvements to the drop-down menu, so when you write your own questions Microsoft will suggest better options for you. With this, text that the Q&A recognises from your model will now be underlined in blue; text that it doesn't recognise will be underlined in red. This should make it much easier to understand why a question isn't returning what you're asking for!
Leading on from this, you can teach Q&A certain terms. This way you can build your own vocabulary inside of Power BI to use going forwards. There has also been a "review questions" feature added, which allows you to view what successful questions others are asking. Microsoft have added this feature to SSAS and Azure AS, so in certain circumstances you will no longer need to import your data to be able to use Q&A.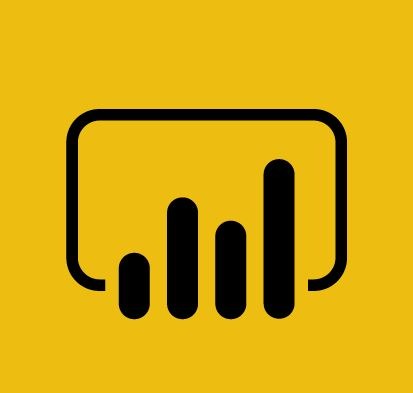 Custom Visuals
Power Apps Included By Default
This was made generally available last month, however if you wanted this feature you had to download it from the marketplace. This is now included by default.
Three New Visuals From xViz.
These are visuals you can download from the store at no cost, however to get some of the more complex properties you need to purchase a license. These tables are:
Hierarchical variance table – this table can be used to analyse sales, costs or any other important measure over time, drilling down to see which category or subcategory is impacting your measure the most.
Linear gauge – this could be a nice alternative to the gauge offered by default in Power BI, providing similar features but with a slightly different look. This visual allows you to customise bar colour, allowing different colours for how close you are to your goal.
Word cloud – Honestly, I feel this visual does seem very similar to the other word cloud visuals already available. There is a lot of customisability, allowing you to change word colour, size and orientation.
Connectivity
Sagro Emigo connector is now generally available.
Azure cost management connector has been updated.
There is a new workplace analytics connector.
Template Apps
If you're using the project web app, you can now download an out of the box Power BI App which has some pre-built reports you can connect your data to to help you get started.
Data Preparation
This new feature allows you to understand what's going on in the data connectivity back end. This is a really useful tool to understand what steps are being run to produce you report and identify which of these steps are taking considerable time.
Data Profiling Enhancements
There are now multiple grouping options to analyse the distribution of your data, for example, by text length, by sign (+/-), by parity (odd/even), and by time frame. You can now also filter from inside the data profiling pane.
Other
There's A New File Format: .pbids
These files are designed to be created by company admins to help their users get started. Upon opening these files, Power BI will give the user a pop-up asking which tables they would like to connect to. Once the required tables have been chosen Power BI will load that data into the model.
Performance Improvements For Modelling Operations
These back-end improvements should speed up measures and relationships. Improvements will depend on your model; however, Microsoft claim they have seen up to 20x improvement speeds.
More Power BI related blogs and content …
Save time by automating monthly reports