Situation
Established in 1993 by entrepreneur Paul Durrant, Essex based Rail Professional Development Ltd (RPD) has become a leading provider of specialist business consultancy and competency training services. Working primarily in the rail industry with the likes of Balfour Beatty Rail Ltd, London Overground, and several transport sector clients RPD's consultancy, training services and competency online tools are also applicable to Health, Education and Engineering.
RPD found an increasing focus by industry regulators and professional bodies on the need for formal processes for developing, maintaining and monitoring the competence of staff. Paul Durrant RPD's Managing Director believed that an online competence management system was the way forward. Initially an Access based database started the design process and was used with effective results.
RPD's aim was to take ownership of a secure database system that was scalable as the business grew. Additionally, the system needed to be 'white labelled' designed to adapt to client's branding while being friendly and intuitive thus allowing in-house staff and clients to manage the system without technical assistance.
Solution – Assure CMS
Initially, we conducted a systems analysis and combined the findings with a collaborative brief to ensure the final specification matched RPD's exact requirements. Built with the end user in mind we designed and developed a prototype, which was held in a test environment for clients to trial.
Following positive user feedback we created the Assure online competency management system in the latest Microsoft .NET technology with a web front end. To improve data storage Microsoft SQL Server database was used. A series of enhancements were incorporated into the development to add new functionality and the user interface was designed to give a more intuitive look and feel.
Assure was successfully migrated in 2012. Learn more about Assure CMS. Further developments has been phased in over the years, for example Dynamic Reporting and a Mobile App, adding significant enhancements.  Objective continues to deliver ongoing maintenance and system support while the system is hosted in an external environment.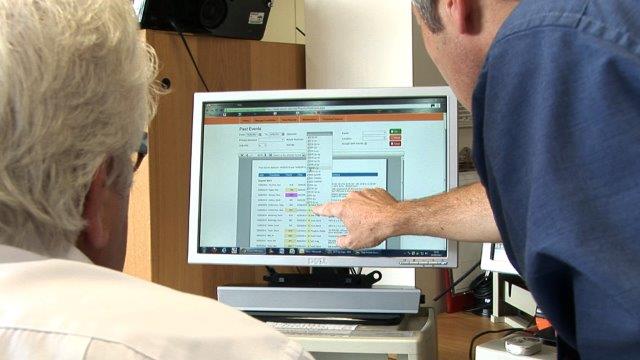 Business Benefits
Reduces admin time – built with the end user in mind Assure CMS removes the administrative burden for assessors, verifiers and auditors.
Management visibility – instant access to assessment activities and statistics at a press of a button.
Mobile Friendly – the .NET platform works cohesively with tablet devices.
Mobile App – that works offline and synchronises seamlessly with Assure once an Internet connection is available, is also integrated.
"

It was important for RPD to have a capable technical team working with us to secure our customer's future in their requirements and to ensure the exact specification is delivered on time – we have found that with Objective. We constantly have new upgrade requirements and look forward to a progressive future.
Products and Technologies Used
Microsoft .NET, Microsoft SQL Server