Situation
Munday and Cramer is a company that delivers a range of professional services within the built environment. With over 20 years' experience, the business offers a comprehensive range of multi-disciplinary solutions to meet many needs. Based in South Woodham Ferrers, Essex, the team is a medium sized practice, working across both private and public sectors, who specialise in core areas such as education, commercial, residential and healthcare.
To handle all their data Munday and Cramer were using Excel spreadsheets, which meant their team spent a lot of time repeating manual tasks, which could meant probable errors. With the inability to pre-populate fields and having to manually create letters, Munday and Cramer realised that this solution was holding back their business processes.
Solution
Objective developed an internal, web based application to solve Munday and Cramer's issues. Initially developing a bespoke quote and job system to process their minor works, the project has been constantly developing over many years, adding in bespoke modules such as timesheet logging to allow the team at Munday and Cramer to have an end-to-end system. It can be accessed from anywhere with an internet connection, allowing for out of office and on-site working.
The job system is split into two modules, minor works and projects. The minor works portion is used for their everyday enquiries. The projects portion on the other hand, is primarily used for applying to government contracts / tenders and managing larger projects. These require large volumes of documents to be securely completed.
The system allow jobs and projects to be managed and tracked. There is a function that allows emails to be generated from editable templates, which can be sent and saved into the system, allowing Munday and Cramer to know exactly what's happening communication wise for every project. Also included is a document upload function, alongside an option to export anything to Excel.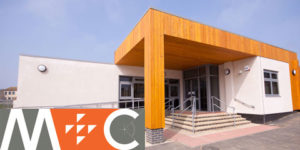 Business Benefits
Data Hub – All their data is now located in a single location, which increases both ease of use and security
Accessibility – Whereas previously all data would have to be updated in office, the online app allows them to access and update the database from any location
Automation – With templates pre-set, emails can be automated. Data sets are now tracked across project stages and are automatically calculated.
Dashboard – There is a dashboard view alerting administrators of imminent completed work. This allows admins to check on the progress of work with ease.
"

The system is great and is ever growing. Thank you for helping us in making our vision real.
Products and Technologies Used
.NET, SQL, Visual Basic, Telerik Controls