Situation
Complex Power BI dashboards provide Athona with critical business information in real-time.
Athona is a leading recruitment agency specialising in healthcare and education jobs across the UK and internationally. Founded by Stewart and Tina London in 2003, the company has grown dynamically in its Brentwood, Essex headquarters. When Athona deployed a new customised CRM for the Healthcare market, the directors were keen to tap into the extensive data sources to construct a series of KPI dashboards to have information at their fingertips.
Solution
Microsoft Power BI, a business intelligence tool, was recommended by Objective.  Power BI provides the ability to create dashboards that can be manipulated to show filtered information as required by the user.
Initially, we ran a data discovery workshop at Athona HQ including directors and heads of departments to understand Athona's set up, KPIs, data and requirements for each dashboard. Along with how each dashboard would support their high-level business strategy.
Once the data was explored and interrogated by Objective's data scientists a series of SQL queries were created to bring the relevant data through to each new dashboard.
This was undoubtedly a complex project, with multiple dashboards needing complicated queries. A strong collaboration between us, Dan and his team ensured every field and calculation was audited and accurate prior to rolling out across the healthcare division.
Follow on Power BI training sessions means that the dashboards can be adjusted and maintained by Athona staff moving forward, rather than them needing to refer to our analytics team.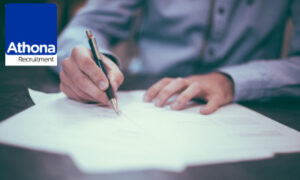 Business Benefits
Colour-coded alert indicators, to draw attention to compliance due to expire.
Real-time view of data ensures the management team have evidence to back strategic decisions.
Uncovers previously hidden detailed information to deliver real value to the business, in the form of KPI metrics.
"

The dashboards have allowed previously unattainable information to become available to the business in real-time. The data, extracted from multiple sources, has provided management with an immediate insight in to the performance of the business. I look forward to continuing working with Objective in order to further develop our reporting suite.
"

The data exploration was undoubtedly complex and proved to be challenging. However, with clever SQL queries and helpful collaboration with the Athona team our data scientists captured the precise information to produce extremely useful dashboards and visualisations, which aid business intelligence.
Products and Technologies Used
Microsoft Power BI, SQL Queries
Other relevant content you maybe interested in