About
The International Institute of Strategic Studies, a world-leading authority on global security, political risk and military conflict now offers its China Connects virtual interactive tool.
China Connects presents the scope of Chinese connectivity lending and investments worldwide, spanning from traditional physical infrastructure projects, known as the Belt and Road Initiative (BRI), to the Digital Silk Road (DSR), which includes all aspects of Chinese aims to construct communications and digital infrastructure investment worldwide.
The Challenge
Objective has worked with IISS for many years. Initially to design, develop and deploy The Military Balance + relational web database and data tools, a system that is continually enhanced with bespoke software modules.
And, on data analytics modelling work, specifically to build an economic forecast tool for military defence budgets.
We were invited to develop China Connects which comprises a CMS database and Dashboard, with interactive maps and geolocation pinpoints. All data sets were compiled by an extensive team of IISS researchers, fluent in Asian & European languages.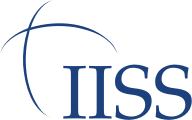 The Solution
The online platform allows users to explore the evolution of these projects over the past two decades. Users can also draw correlations between the projects and recipient countries' digital penetration, sovereign debt stock and governance measures, based on World Bank data included on the interactive map.
The current dataset covers 173 countries and four territories. These extensive datasets will be updated in six monthly intervals. Generated using a methodology that emphasises officially labelled BRI and DSR projects as well as BRI-like projects, which signifies those that have not received explicit endorsement from the Chinese state providing users with a holistic understanding of global Chinese connectivity projects.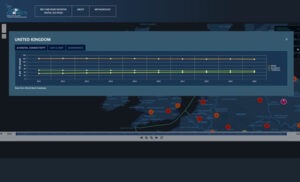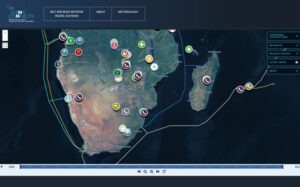 The Results & Benefits
Published by IISS and free-to-use, the China Connects platform is a research tool relevant for those in government, industry, the media, and academia who are interested in acquiring a comprehensive view of China's outbound lending and investment in the infrastructure sector.
Filter Results – projects may be filtered according to Chinese stakeholder companies and contractors involved in mapped connectivity projects.
Timeline view – a helpful timeline feature allows users to view an automated population of all projects in the dataset over time according to project start year.
Project Detail – pop ups contain project summaries, project status; planned, ongoing, completed as well as halted/cancelled along with evidenced data sources.
Products and Technologies Used
ASP.Net, SQL, Javascript
"
"Objective applied IISS's vision, design and carefully researched data to develop China Connects – a new map resource, layering classic Belt and Road Initiative connectivity data with digital infrastructure data.
The functionality allows users to find new patterns and trends that tell crucial stories about the impact of the BRI around the world."
Other relevant content you maybe interested in